This morning I had to run an errand to the bank down the street.  While a little nippy, it was a gorgeous day and I decided to walk the half mile instead of hopping in the vehicle. On the way back, I made the decision to come in the back door of the office building and pick up a cup of coffee.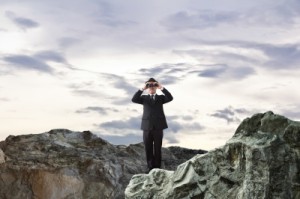 As I walked through the parking lot, another tenant of the office building came out the front door yelling to get my attention.  From her office window, she saw me walking back up the hill from the bank and noticed something was different.  I was walking! She really thought something was wrong and maybe my vehicle had broken down.
After explaining to her what I was doing, we both laughed and I thanked her for noticing.  It made me think, does anyone ever notice you?
Financially, there are some things that you can do differently than most people – and get noticed(not that getting noticed is your intention):
Live on a budget! – Living with a plan and purpose on what you have and what you are doing with your income. You realize that you cannot have it all and that there is an opportunity cost for every dollar!
Use Cash! – Cash is the stop mechanism that will keep you on track with your plan. Whether it is a habit now or you have just started slowing down the checkout line, cash keeps you on track and focused!
Avoid debt! – Debt will rob you of your future. Debt is an absolute presumption on the future and you have no true understanding of the future. Avoiding debt does not obligate you and allows you to focus on things that are more important. How do others see you handling debt?
Learn to say no!! – Americans have a hard problem learning to say "no" – especially to ourselves. Looking again at the opportunity cost, what do you give up when you cannot say "no"? What do others see?
Save with a purpose! -Do others see your intention to stay focused and set on saving for your next big purchase? Maybe your vacation? Maybe an early retirement?
Most of us are stuck in our ways of how we do things – even with money. As a matter of convenience, and often perceived need, we use things like debit and credit cards to our transactions.  For big purchases, like vacations and vehicles, you will often go into debt instead of saving and paying cash.
Your focus should not be on what others see, but when you are focused what do they see?
When you do make the changes to make you successful financially, does anyone notice you? Or are you just like everyone else and fit right in?