Congratulations to Larry Estepa, his daughter Hilary and her husband.  Larry is a grandfather!
Many of you subscribed to my newsletter/blog from my time as the money coach on Mornings with Lorri Allen and Larry Estepa on Familynet TV and Radio.
Here is a picture of Timothy Austin Trottier.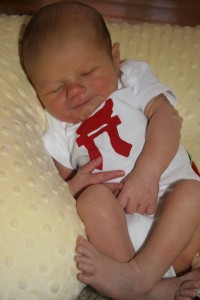 Congratulations to all….