There is much talk today about going green.  From recycling to alternative fuel sources, many are focused on going green.  Many are deeply committed to protecting our limited resources and want to do all that they can to make sure we respect the limited supplies of these resources.  You may very well be one of those who do.
Whether you are or whether you are not, the protection of limited resources is a very good thing to do.  In fact, several years ago, my wife and I realized that our resources were limited and we began our approach to go green.
We found out that we were broke.  Really, it did not surprise us we just became aware of the situation.  Due to our actions, the fact of being broke crept up on us over time and part of the reason was that we had not gone green.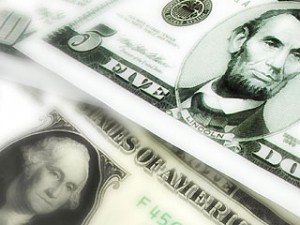 In our period of change, we removed the credit and debit cards and went green.  Yes, we went to cash!  You see, cash kept us on track and kept us from going deeper into debt.  The green kept us from over spending as we normally did and reigned us into what we had both agreed we were going to spend.
Going green has done wonders!!  Honestly, is has liberated my wife and I from worrying if we would have enough to meet our needs.  Going green is something that I encourage everyone to do.
Clients who really go green really begin to feel the freedom and liberty going green brings!